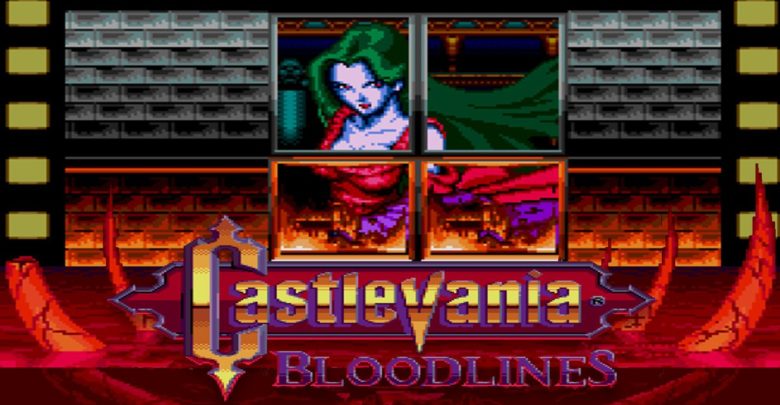 Genesis
Castlevania: Bloodlines – The greatest overlooked Genesis platformer?
With Sega's iconic blue mascot celebrating his 25th anniversary last year, the company's upcoming release of Sonic Mania – a project entrenched deep in fan service – has once again brought 2D sidescrollers to the fore. Not since the release of Shovel Knight back in June 2014 has the collective appetite of players been so hungry for their fix of nostalgia-soaked platformers.
Of course, while Sega rightly earns most of the plaudits for its original Sonic the Hedgehog trilogy on the Genesis, the 16-bit console was also home to a number of other critically acclaimed platforming franchises, some more popular than others.
With that in mind, today we're looking a platformer that, despite receiving significant critical acclaim upon its release, has largely been overlooked over time when discussion turns to the Genesis's greatest platforming titles: Konami's Castlevania: Bloodlines. While the Castlevania franchise has been associated with Nintendo's home consoles ever since the release of the original Japanese title for the Famicom Disk System in 1986, 1994's Bloodlines was the solitary entry in the series to make the jump to Sega's flagship home console.
Perhaps one of the reasons that Bloodlines was so overlooked, aside with it launching on the Genesis instead of the SNES, is that its gameplay was mostly similar to earlier entries in the series. In the title, players assume the role of one of two vampire-hunting protagonists, and must battle through a number of stages that play host to a whole manner of delightfully eerie undead enemies. John Morris brought with him the core Super Castlevania IV abilities of using his whip to defeat opponents and swing between obstacles, while second protagonist Eric Lecarde was armed with a spear, which he could also use to pole-vault between platforms with.
Unlike its predecessors, however, Bloodlines took the action beyond the throes of Count Dracula's castle for the first time, featuring more varied locations such as Greece, Italy, and the (fictional) Castle Proserpina in England. The title received critical acclaim upon release for its engaging gameplay, refined sprite-based visuals, and the use of special effects along with the atmospheric score of Michiru Yamane.
Castlevania: Bloodlines has gone on inspire a number of other titles, including Moon Studios' critically acclaimed 2015 platform, Ori and the Blind Forest. While dissimilar to Castlevania in terms of tone, many critics have pointed out the fact that its mixture of puzzle-solving, exploration and item collecting along with cinematic storytelling are all heavily inspired by Konami's series. 
Bloodlines also proved to be influential in the iGaming world, with the Microgaming-developed title Immortal Romance clearly being inspired by elements of the game. As stated in Online Casino Canada's Immortal Romance review, the game includes a Transylvania Castle symbol that could well have come straight from Bloodlines, with a Metroidvanial progression system also being used in the title's Chamber of Spins mini-game.
Despite its undoubted influence, Bloodlines remains relatively forgotten in terms of both the Genesis and the Castlevania series as a whole; Game Informer described it as "one of the most overlooked treasures in the franchise", while it continues to command high values when it appears on online reselling websites such as eBay.
Do you have any fond memories of Castlevania: Bloodlines? Is it indeed an overlooked Genesis classic? Let us know in the comments below.
[Image credit DWHilton]