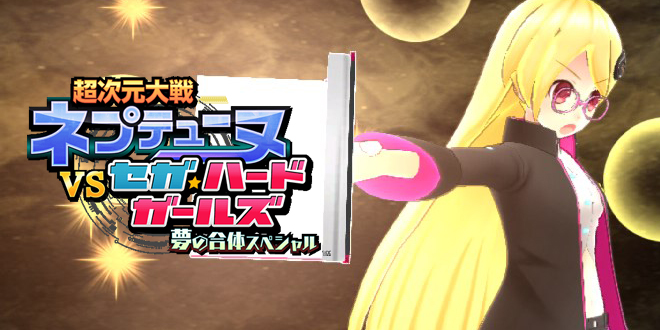 Stop what you're doing and enjoy 4 minutes of the awaited Neptunia vs SEGA Hard Girls gameplay released by Compile Heart and Idea Factory:
More screens and info were unveiled earlier today.
Neptunia vs SEGA Hard Girls game is set for a Nov 26th release (yes, next week!) for PS Vita in Japan. There is still no info on whether this game will be localized for western audiences or not, there's a fanbase looking forward to it due the high popularity both franchises have, specially since the HiScoool SeHa Girls anime aired. Let's hope Idea Factory International localizes this game for western audiences. If you wish to know more info about this game and where to get it, be sure to check our previous report or watch the game's animated Opening in all its glory over here or the characters featurette over here.