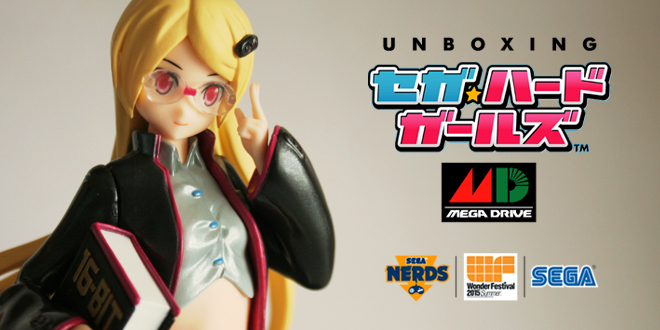 Kaiyodo's Summer Wonfes (the E3 of toy, figure & hobby models in Japan) 2015 brought many SEGA figure announcements this year, but we'll do a proper post for it later (aka "when I get proper time"). Among Wonfes booths, SEGA Prize had its own, in which the exclusive 3rd SEGA Hard Girl figure was finally available for purchase, Mega Drive.
Yes, the 3rd and remaining of the main SEGA Hard Girls figures was in our hands now. The one we were missing among the main cast that joins Saturn and Dreamcast, which we previously unboxed here and here. First thing to notice is the package inspired on the original Japanese Mega Drive box. It makes you feel like you are opening a console like in 1988.
Once we open the figure, we get a glimpse on the accessories, and the arm exchangeable part, not many compared to the previous 2. However we do get the Power Base converter which can be attached to the scale Mega Drive Model 1 like in real life! You can choose between her regular right arm holding the Mega Drive bible (a reference to the original real life Japanese Book which contained a glossary to every MD title published) and a simpler but happier arm that has her extended palm.
They made better detail for this one. Mostly on the face cause her glasses require other mold parts and assembly.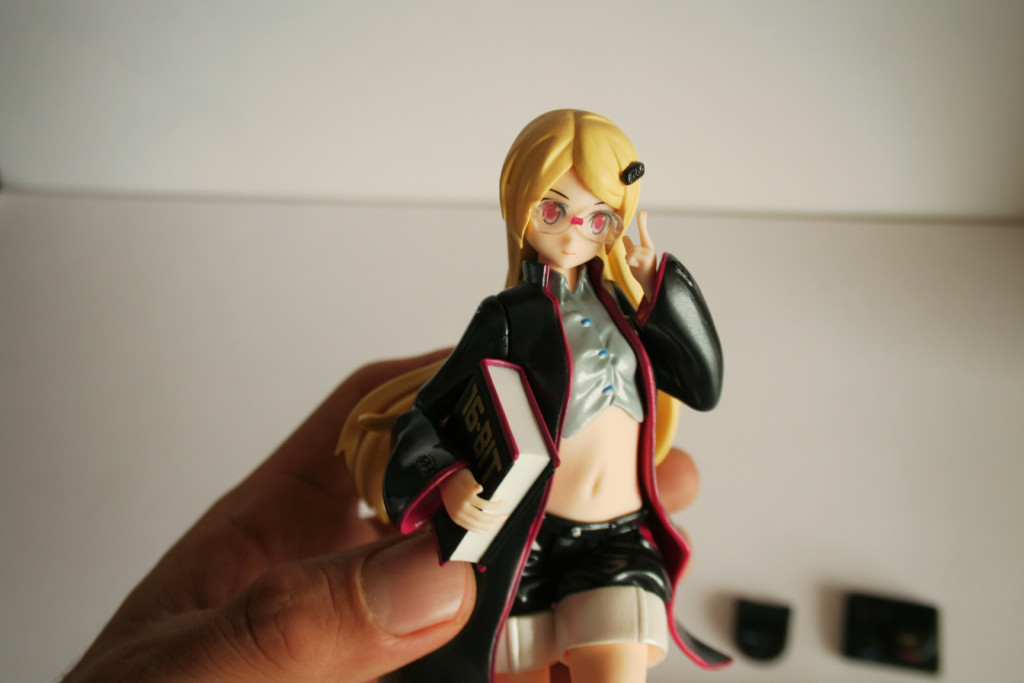 Once the figure is out and placed over the console base, the result is pretty fancy!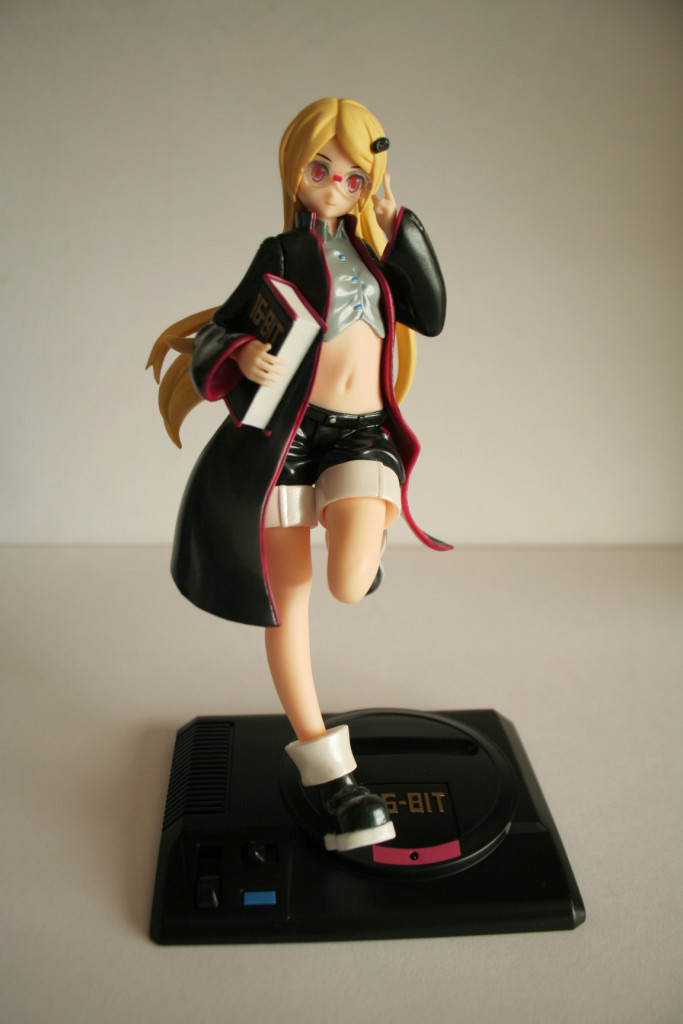 As for the other arm, it looks like this:
Since this was the third one, we decided to make a photoshoot with the 3 main Hard Girls, enjoy!