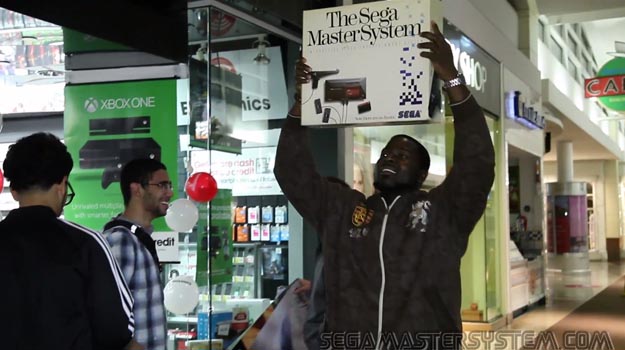 In case you didn't know, there was kind of a big launch event across the nation that is the United States last night when Sony released its latest console, the PlayStation 4, upon the gaming masses. However, there are a few of us rare SEGA Nerds who prefer the classics, and by classics, I mean the SEGA f*cking Master System.
SegaMasterSystem.com followed one such brave soul to a PlayStation 4 launch event, where he crashed the party and walked out of the game store hoisting a SEGA Master System box over his head, much to the envy of the poor souls waiting in line for a PS4.
Keep fighting the good fight, friend. Keep fighting.