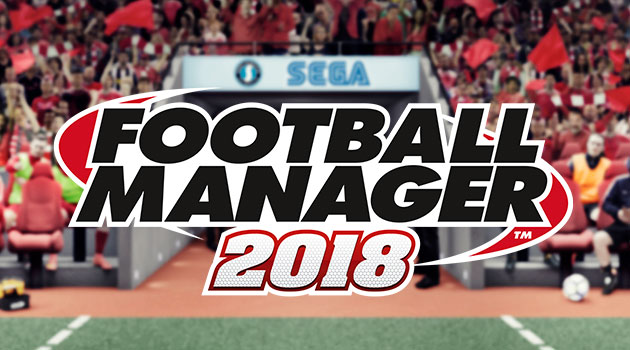 Current Gen
Mobile
News
PC
Football Manager 2018 season to kick-off on Nov. 10
Pre-season kick-off for pre-orders and discounts for any players renewing their 'contracts'
With all the excitement of yesterday's Sonic Mania launch frenzy (be sure to check out our review, if you haven't already), SEGA also managed to slip something else in, a new Football Manager announcement!
Ok, so Football Manager isn't everyone's cup of tea, and I rarely see many SEGA Nerds getting excited about it. But, on the other hand, sport/football (soccer, for you lovely Americans out there) fans finally have a time of the year to celebrate, because the Football Manager series is definitely one of the more unique and insanely addictive franchises out there.
Football Manager 2018 is due out November 10, 2017, and anyone who pre-orders the game from a SEGA-approved retailer, will have access to a live beta, two weeks before the launch date. Plus, if you already own Football Manager 2017 in your Steam library, you'll receive a 25% discount on the purchase through the Steam or SEGA store. Excellent stuff.
Here's the full press release:

Football Manager 2018 to Debut on November 10th
As football clubs across the globe are busy making their final signings of the summer, there's one addition that every football fan needs in their squad… and we're delighted to reveal that Football Manager 2018 will be ready for action on Friday, November 10th.
Anyone who pre-purchases Football Manager 2018 (for PC, Mac or Linux) through a SEGA approved retailer* will be able to start pre-season at least two weeks prior to the official street date through a fully-playable Beta version (single player careers started in the Beta can be continued in the full game).
In addition, fans who pre-purchase Football Manager 2018 (before Monday, October 9th) and have Football Manager 2017 in their Steam Library will receive a 'Contract Extension Bonus' discount of 25% off their purchase via Steam or the SEGA Store.
The first details of new features and updates in Football Manager 2018 will be revealed in late September through the Football Manager website and through the official FM social media channels (including Twitter and Facebook).
This year, for the first time, all three versions of the game – Football Manager 2018 (PC, Mac and Linux), Football Manager Touch 2018 (PC, Mac, Linux, iOS and Android) and Football Manager Mobile 2018 (iOS and Android) will be released on the same day.
*Pre-release Beta is available from SEGA approved digital retailers only; please check here for an exhaustive list of digital retailers and more details as to what constitutes a SEGA approved retailer.