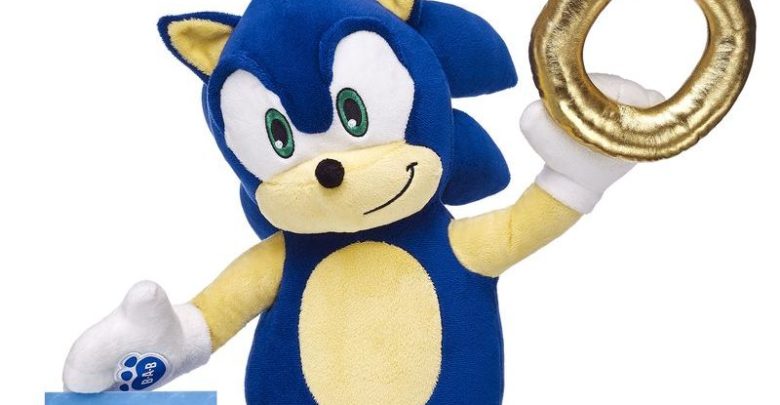 This year was filled with tons of awesome surprises for Sonic's 25th Anniversary. SEGA and Build-A-Bear Workshop are rounding out the year with the announcement of the brand new Sonic the Hedgehog doll that you can purchase their Build-A-Bear's website.
Currently online exclusive, the Sonic the Hedgehog plush will cost you $35. He comes with an exclusive ring accessory as well as an exclusive print created by the Sonic Team. There's also a 13 inch pre-stuffed Tails doll, which is going for $15 ! Additionally, there's a Sonic the Hedgehog t shirt that you can customize for any bear, as well as a digital sound clip playing the "Special Stage" theme from Sonic the Hedgehog 3.
You can purchase your Sonic the Hedgehog plush (and many more!) by clicking here. Although all items are currently online-only, you can see them in stores on December 3rd.
Via Polygon