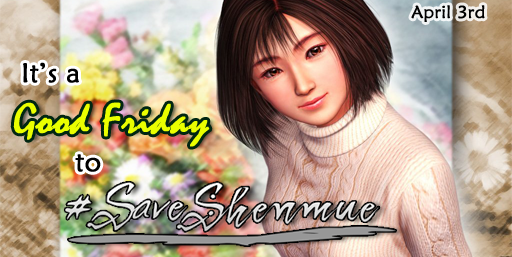 Many fans of the Shenmue series have longed for a sequel to one of the most epic and ambitious projects in the history of video games. A group known as Team Yu hope to "unite gamers around a campaign to revive the most treasured creation of celebrated designer Yu Suzuki." Every third of the month, Team Yu asks fans all over the world to tweet #SaveShenmue in order to raise awareness for the demand to make Shenmue III.
If you sign up on Team Yu's website with your Twitter account, you can enroll in the AutoTweet function, which will allow you to create a personalized message that will be tweeted once a month to show your support for Shenmue. In addition to the Tweetathon, numerous websites are celebrating Shenmue in their own way, including Play With Friends who will be streaming Shenmue to show their support.
For all the latest Shenmue news, stay tuned to SEGA Nerds!