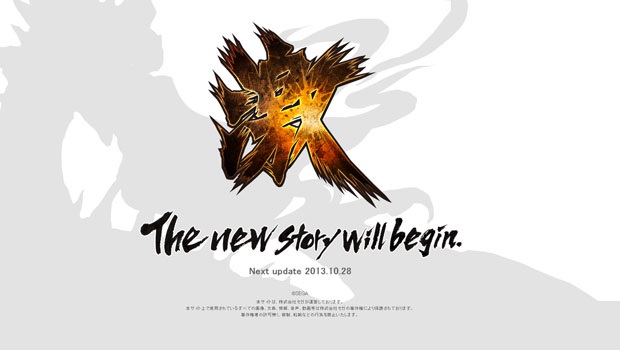 News
New website teases Action x Simulation x Card Battle title
What do we have here?
It seems SEGA Japan has recently published a teaser website for a new Sony Playstation 3 and PS Vita title. As it currently stands, the website contains only an image, a date and a small amount of text.
The image in the center of the page contains the Japanese character for the word "violent" or "rage", while underneath it some English text reads "The new story will begin." The header indicates that the game will be an "Action x Simulation x Card Battle" title. More information will be given a week from today, on October the 28th.
What could it be, fellow SEGA nerds? While I can't help but be turned off a little by the concept of a card battle game, I admit that it is nice to see more SEGA titles coming to the Playstation Vita. We can now only hope it makes it to the west!
We will keep you posted as the story develops.
[Source]